Worst Personal Statement Opening Lines Tinder
Breaking the ice, particularly when it comes to online dating, can prove a nerve-wracking experience and injecting a little humour can help lighten the atmosphere.
However, while the odd knock knock joke might land according to these hilarious exchanges it is puns that really help to seal the deal.
A hilarious collection of Tinder exchanges, compiled by BoredPanda, reveal the hilarious and incredibly inventive play-on-words devised by potential dates.
Many of the hopeful singletons use their potential suitors' names as puns in jokes that appear to be surprisingly popular among the recipients. 
However, single men be warned, not everyone is blown away by the cheesy gags with several jokes quickly seeing the sender unmatched.  
A series of hilarious Tinder exchanges shared on BoredPanda have revealed the very punny openers that singletons used to lure in their dates 
After discovering that his potential date was Russian this man charmed her with a series of play-on-words related to her home county 
This man couldn't resist the burning temptation to use Mahra's name in jest 
Dina seemed less than impressed with her match's attempt at making a dinosaur themed joke at her expense 
While taking a dig at his potential date's name this man didn't expect to be met with an equally cutting remark 
This man was pleasantly surprised to find that his tree-themed jokes were a hit with Shannon
Leaona was left red faced when she fell for her date's crafty chat up line 
Carly seemed highly impressed with her match's elaborate and long-awaited punch line
Naomi isn't the easiest name to poke fun at however this determined singleton succeeded 
Kenya was less than impressed with Alex's attempt to chat her up by making fun of her name
Moa was surely left a little red faced following her potential suitor's rather explicit joke 
Despite the warning that they would be blocked if they attempted a name pun this man couldn't help but slip one into their conversation 
This pair seemed evenly matched when it came to sharing vegetable based puns 
While his joke may have been a little crude it appeared to work wonders with Mady 
While Isabelle was happy to share a chicken themed chat up line she seemed to struggle with her date's response 
Leigh did not mince her words when she rejected this man's avocado themed gags
The comments below have not been moderated.
The views expressed in the contents above are those of our users and do not necessarily reflect the views of MailOnline.
We are no longer accepting comments on this article.
Share or comment on this article
Married RE teacher, 46, faces being struck off for...
EXCLUSIVE: 'God protect me!': Katie Piper shares cryptic...
Is where you live an Alabama Rot hotspot? Interactive map...
Devastated couple have their £15,000 wedding cancelled...
Australia, Poland and Japan could join England in...
'He's a sleepy-eye son of a b***h': Vitriolic Trump...
Scott Baio's stuntwoman wife, 45, reveals she has been...
'Tempers occasionally get frayed': Stranger Things...
Ex-serviceman had been thrown off veterans' home PTSD...
Moment 'drunk' Ryanair passenger, 45, who forced a...
Shame of Bono's charity bullies: Married female worker...
Traces of nerve agent are found in Zizzi restaurant where...
Florida teacher 'attacks mother and repeatedly punches...
Beware of Disease X: World Health Organisation scientists...
Heart-stopping moment a police officer walked away...
Horse and trappings of royalty! Lady Louise Windsor, 14,...
Father-of-two, 33, is hit by hundreds of pounds of fines...
'He's a TRAITOR!': Anna Chapman launches Instagram rant...
Ever just walking down the street minding your own business when some rando stops you to hit on you? Sure, at first it's flattering, but sometimes it can get downright creepy or offensive. Lots of times they just don't take no for an answer.
I actually share the more memorable opening lines with my boyfriend, and he gets a kick out of them. Call me savage or rude or just plain mean, but I'm curious as to what guys will say to try to get a date or a phone number. So don't mind me if I entertain the conversation for a few minutes.
1. "Are you Japanese?"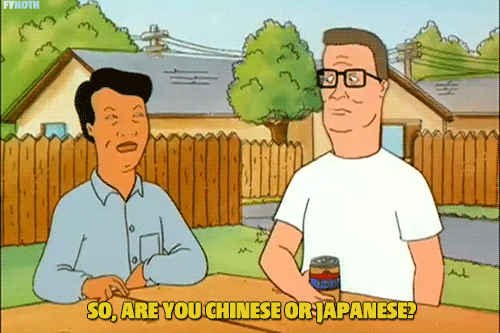 No dude, I'm Chinese. I later found out that he was glad I wasn't Japanese. What does that even mean?
If he didn't ask me that, maybe I would have gone salsa dancing with him. But probably not.
2. "Are you from around here? Eh, never mind, I just thought you were cute."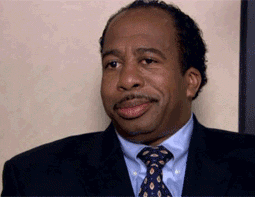 I gotta give him props for the honesty and directness.
3. "If you saw me on Tinder would you swipe right?"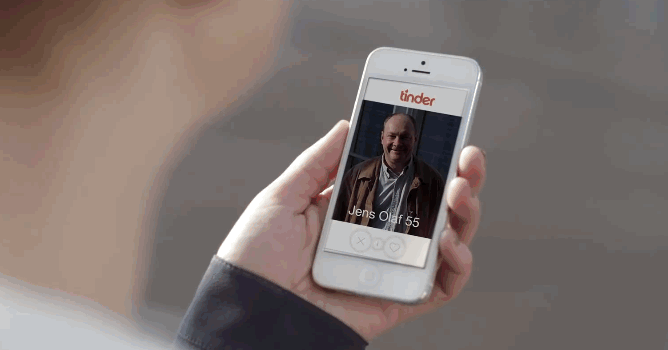 He said he could've sworn he saw me on Tinder and that I looked like a girl who would live on the eighth floor of NYU. I also have no idea what that means or why that was so damn specific. He was wearing black sunglasses so I couldn't even see half of his face.
I was a bit younger back then so I didn't know any better and ended up giving him my number so he would leave me alone. I still have his number in my phone as "Sam the Tinder Guy."
4. "I like your scarf. The color reminds me of when my mom used to swaddle me as a baby."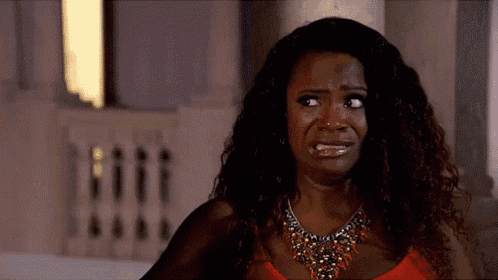 I thought this was super creepy. I was waiting for my big to meet me for brunch and I was about a block away so I figured I'd talk to the guy for a little bit while I waited. I discovered that he thought I was from Cali because of the way I walk (also super creepy), that he thought I seemed like a sweet girl but was actually evil on the inside, and that he was (supposedly) an engineer who worked at Google.
Nevertheless, I learned how to say no regardless of how persistent they are to get my number. He asked even after I said I would probably never answer him. Sometimes, persistence is not the key.
I honestly wonder if guys are ever successful when they hit on random people on the street. It didn't deter him that I was seven years younger than him or that I said I wasn't interested. That's why I decided to start using these encounters for my own amusement.
5. "Sucks, right?" (referring to the crowded bus)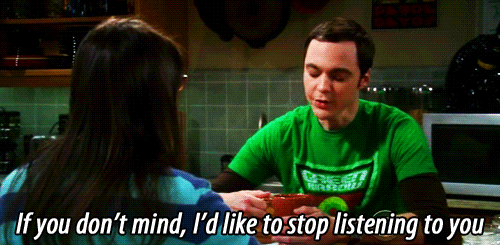 Yes, it did suck. But that was not an invitation to try to talk to me for the rest of the hour-long bus ride.
6. "Hi, beautiful."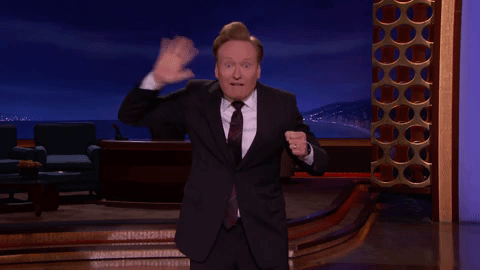 Thanks, dude. But please do not touch me.
7. "Ni hao ma."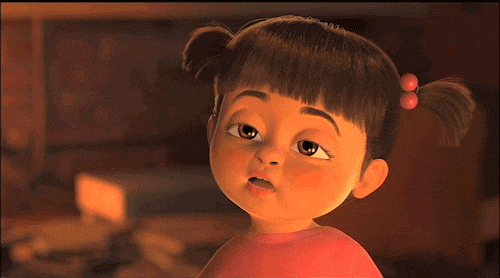 Sorry, I don't speak Mandarin. He replied, "Oh, so you're not from China?" Sigh. Is my "Chineseness" what drew you to talk to me in the first place?
8. "Are you a tea or coffee person?"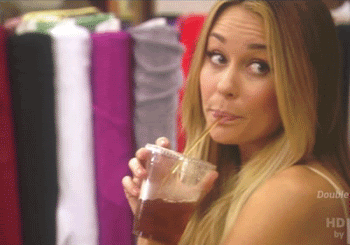 I'm a tea person, but no, I don't want to meet you for tea tomorrow.
9. "Why do you look so sad? A young girl like you should smile more."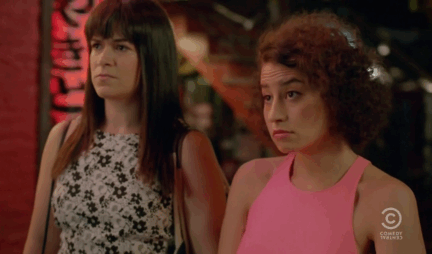 Ouch. That's just my face. But would it really be so bad if I were actually sad and showed it?
Surprisingly, no one has seriously tried a classic pick up line yet. You know, the ones like "Are your legs tired? Because you're been running through my mind all night." I'm not sure if I should be relieved or disappointed. But I guess I'll keep doing me, and maybe come up with some comebacks or pick up lines of my own. Got any good ones to share?